We've been looking for a house off the mountain for about 9 months now. Someplace with a yard and a few less Bears (Yes I said Bears). Someplace the kids are safe to play, a bit less snow, a bit less isolated, and of course with our Dream House. Well I think we finally got lucky and found one before it was listed on the market and before the bid wars began, so we are soon moving to an area just outside of Carson City, Nevada. Trading in the Bears for some Snakes and Mountain Lions.
Who wants to move? Not me! People forget how emotional moving is. We hear it all of the time, "we are moving" It's a common thing these days. It's exciting, fun, exhilarating, sad, scary and full of anxiety. Your emotions are taking a wild ride called LIFE! When you mix a husband, a six year old son, a two year old daughter and a dog into the mix it gets even crazier. I know I am not alone and I know people who have it harder, but at this time this is what I am going through. I am a mom and when I think of moving I think of things like:
Is the neighborhood going to be safe for the kids?
Are my kids going to have a good school?
Are we going to like the area?
Is there a Starbucks? Hehe……………I know!
Do we have to change banks?
Are we going to find a good church?
Where are we going to go on date night?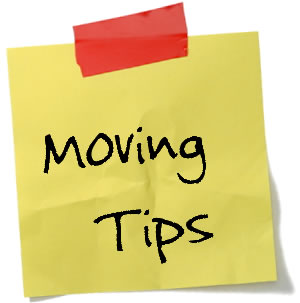 Ok, so there are a few of my thoughts. I have so much more but if I listed them I would never finish this article. So, bottom line is these are all good things to consider, but right them down, find a solution and get them out of your head! Otherwise for me, I just constantly worry about all of it. I have a few ideas that have helped me through this move and thought they might help others in the same situation. Here are a few hopefully helpful tips to keep your move easy and if there is such a thing as a stress-free move.
Get organized; write a list of to-do's and check them off when you're done. (I feel very accomplished when I see things checked off my list)
Get a strategy; how are you going to get from one house to the other? Have a plan.
Keep your movers in the know; make sure you label every box so there is no confusion and you aren't left with so much work.
Hook up your services; utility bills (gas, water, electricity) make sure they will be transferred over to you from a previous owner. Also, arrange to have your phone line, cable and Internet working if necessary.
Interview; talk to people, schools, churches in the area and find the best one for you.
Get to know your neighbors; introduce yourself and let them know you are moving in. Make sure your moving truck isn't blocking anyone's driveway.
Pack a suitcase of things you use on a daily basis. This was a huge help for me and my family in the past.
Have a garage sale; there is no use in packing things you don't use anymore.
Make it fun; this is a hard one but this will be a memory so, why not make it good one!
I truly hope these tips are helpful. They really helped me in the past & I am hoping will help during our upcoming move. Enjoy your move and the next chapter of your life. ~Erin
Tell us what your biggest moving tips is?
The following two tabs change content below.
I'm a MOM first and foremost, a wife, a sister, a daughter and granddaughter.... Hoping to bless you with some kindness, inclusiveness, love, prayer and fun at OnceAMomAlwaysAMom.com visit often and stay in touch!
Latest posts by Erin Howard (see all)