"I participated in a Blog Blast on behalf of Mom Central for Urbini. I received information from Urbini to facilitate my post as well as a promotional item to thank me for my participation."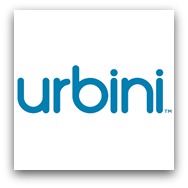 When my husband and I had our second child we were seasoned parents on what we had thought was going to work as we shopped for a new Stroller and  Travel System. Little did we know how difficult it would be when we were by ourselves with an energetic 4yr old boy running in circles around us while we were dealing with our baby daughter and a heavy, bulky, large stroller system and bassinet that took both hands to fold down, and lift into the car…All while keeping the baby safe and containing our energized running little boy in a busy parking lot. Whewww….Boy were we wrong! We had no clue what we needed.
We recently checked out the Urbini Omni 3-in-1 Travel System (in black color) at our local Walmart. Urbini products are sold exclusively at Walmart stores and online at Walmart.com. We were able to review it and could not believe how lightweight the stroller was at 22 lbs. It breaks down easily for that constant load and unload. The 3-in-1 system comes with the Petal Infant car seat for children 4lbs and up to 35lbs, the stroller was super fashionable with a great selection of colors Black, Pink Viola, Peacock , Lime, and Red. The stroller breaks down into a bassinet, forward or parent-facing and a modern canopy with a peak-a-boo window. We Loved it!!! Finally a travel system that takes care of your child from infant to toddler all the while thinking of realistic parenting issues; Lightweight, Ease-of-Use, Dependability, Safety for your child.
After checking out the Omni, we read about the Urbini Touri Travel System which has the Petal Infant Car Seat yet the stroller is even lighter than the Omni and breaks down like an umbrella stroller perfect for those On-The-Go families
My husband fell in love with the Urbini Hummingbird Stroller, known as The World's Lightest Full-Featured Stroller weighing in at barely 7 lbs! I mean REALLY, a gallon of milk weighs 8.6 lbs.
Now two children later, 4 car seats and 3 different sized strollers, we wish we had the option to Buy a Urbini Omni 3-in-1 Travel System! So for all you New Moms and Dads we recommend you checkout the Urbini products at your local Walmart. I want to add as a smart shopper I always look at the customer reviews of any product we are considering purchasing. The Urbini product reviews on the Walmart website are outstanding with 96-98% of purchasers that would recommend to a friend
You can also Connect with Urbini on Facebook, Twitter, Pinterest and Instagram.
The following two tabs change content below.
I'm a MOM first and foremost, a wife, a sister, a daughter and granddaughter.... Hoping to bless you with some kindness, inclusiveness, love, prayer and fun at OnceAMomAlwaysAMom.com visit often and stay in touch!
Latest posts by Erin Howard (see all)