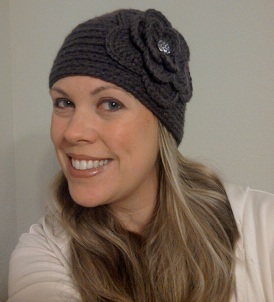 Hi I am Erin, I'm a Wife, Daughter, Sister, Blogger, and more importantly a Mom of two beautiful children. I am a Starbucks addict, and I am the editor for OnceAMomAlwaysAMom.com one of the stay at home mom blogs. I love to blog about my kids, what I've learned, My favorite products and services, places I've been, and things everyone should know.  I am blessed to be happily married to my husband Anthony for 9 yrs., we have a 6 yr old boy and a 1 1/2 yr old daughter. Our children have changed our lives for the better, and teach us something new everyday!
Once A Mom Always A Mom, is a statement to me that defines what the blessing of motherhood is all about. I created this site to share the things I've learned and will learn, educate and spread the word about good nutrition and healthy living, have fun, share our life adventures and trials, meet new people, network, shout from the roof tops about products and services I love, and provide me an outlet that will stand the test of time that my kids can look back on later to find out a little about their Mom.
I never knew how much love my heart could hold until someone called me "mommy."
— Author Unknown
A normal day in our household is fun, creative, and a bit crazy as I would assume are most homes with 2 kids, 6 and under. My husband Anthony runs an Internet Marketing Firm and works quite often from home, so there is a lot of tickle fests and dog pile on daddy time. Our son Cohen who is 6 yrs old is a huge Star Wars & Lego fan who loves learning to read and is big on sharing, he LOVES being a big brother and playing with his little sister Grace. On any given night when tucking him into bed we will find numerous Lego Star Wars guys between the covers. Little Grace (or Gracie) is almost 2 yrs old and what a personality, my baby girl is a handful as she loves to make sure you know what she likes and what she doesn't. Grace loves to follow in her big brothers footsteps which makes for an interesting night of entertainment, and she is super cuddly and loves to be the center of attention.
Launching "Once A Mom Always A Mom" as one of the Stay At Home Mom Blogs is a new journey for me that I hope will connect me with other moms and parents so that we can all compare notes, share experiences, and especially have some fun together as I am very excited about this little adventure so please put your feet up, stay a while and Say Hi!