Disclosure: I participated in an Influencer Activation on behalf of Influence Central for Brancott Estate Flight Song. I received product samples and a promotional item to thank me for my participation.
When I heard that Brancott Estate was the first to plant and create the world's first Marlborough Sauvignon Blanc wine it really intrigued me. This style has since changed the course of our country's wine industry. I have worked in the hospitality and wine industry for many years and have been required to taste a lot of different types of wine. Throughout the years I have learned a lot about wines, along with getting to know my own palette.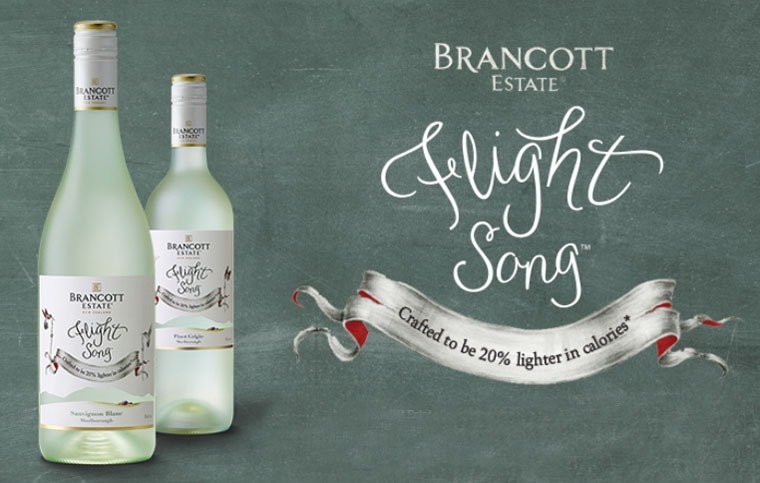 While learning about Brancott Estate Flight Song wine (Sauvignon Blanc 2013 and Pinot Grigio 2013) I was also intrigued that it had lesser calories than most by 20%. With the New Year I'm sure some of you have made it your new year's resolution to lose weight or to keep the weight off. Well, if you love your wine this would be the place to start. This is what I call having your cake and eating it too! Did you know that after one week 75% of people have broken their new years resolutions? Let's make this year count.
How fun would it be to have a non-guilty glass of wine while keeping our resolution? I call that FUN and SUCCESS!  I was provided two Brancott Estates Flight Song wines, the Sauvignon Blanc 2013 and their Pinot Grigio 2013. I will admit I was more than pleasantly surprised; you would NEVER know they had fewer calories. I pulled them out for our 10 person New Year's dinner celebration and everyone was impressed. The Sauvignon Blanc had notes of pink grapefruit, passion fruit and lemon. It is slightly sweet. I paired it with some pears and cream I had for an appetizer. The Pinot Grigio had an array of floral notes with nashi pear, sweet lemon, white peach and guava. We had this one with our New Year's turkey dinner. It also is slightly sweet and tastes so good.
Brancott Estate Winery nestled in the iconic Marlborough landscape in Blenheim, New Zealand is ranked #5 out of 83 for their restaurant and Heritage Centre on Trip Advisor. (Which is now on my bucket list of places to visit)
So, let's be easy on ourselves this year and keep our New Year's resolution. I love that this wine is so tasty and has 20% fewer calories. Whether your new year is about losing weight or just having fun, let Flight Song wine help you do it. Thank you Brancott Estate for exposing my readers and I to a delicious wine…
Connect with Brancott Estate today:

Website:   Brancott Estate Flight Song Wine
Facebook:  https://www.facebook.com/BrancottEstate
Twitter:  https://twitter.com/brancottestate
The following two tabs change content below.
I'm a MOM first and foremost, a wife, a sister, a daughter and granddaughter.... Hoping to bless you with some kindness, inclusiveness, love, prayer and fun at OnceAMomAlwaysAMom.com visit often and stay in touch!
Latest posts by Erin Howard (see all)