Hi Everyone,
So I ran a few polls on my social sites in regards to why more folks do not Enter some of my Free Giveaways and found that there were a decent percentage of people that were worried about their email address or information being given away, sold , shared etc…
Well I thought I would clear all that up for you right now, as I really want EVERYONE to be able to ENTER, WIN and ENJOY the many great products and services that I am able to giveaway in our contests , sweepstakes, & giveaways.
OK So lets dive in!!!
I HATE Spam!!! I will NEVER sell, share, or giveaway ANY of your info to anyone for any reason at anytime. I treat your information as I would want mine treated, PRIVATE!
I use a tool called Rafflecopter to run my giveaways here is there privacy policy http://www.rafflecopter.com/rafl/privacy/
At the completion of a giveaway we only release the first name and last initial of the winner.
Any information we receive we only use to verify your entry in the giveaway and if you are the winner to contact you. Otherwise you will not receive anything from me.
I use WORDFENCE on my blog to protect it with a firewall and Constantly scan posts, pages, comments and plugins for malware, viruses, infected files, and alerts me to hacking attempts and bad sites or users. I have already completely blocked high spamming 3rd world countries with no exceptions.
I protect myself with Malwarebytes & Norton/Symantec Anti-virus monitoring to ensure all my systems are clean and I love them both.
The ONLY hosting company that I trust and use thanks to my web geek husband is Inmotion Hosting, they also have 24hr back-ups & anti-virus protection built in for sites on their servers. They have also provided a 30% discount to my fans/friends/followers.
The only time you will receive anything from any sponsor, company, or anyone associated with OnceAMomAlwaysAMom.com is if you have voluntarily signed up for their newsletter or email list. Again, I will NEVER give your information out.
Here is a link to my official Privacy Policy and Disclosure page http://www.onceamomalwaysamom.com/disclaimer-disclosure-privacy-policies/
When it comes to the privacy and security of your information, just know I am like a ferocious attack dog….HA!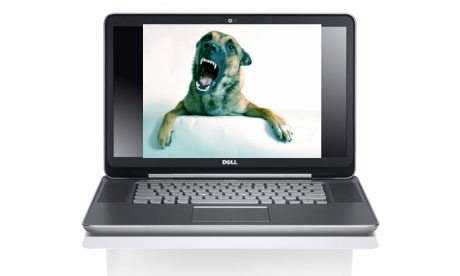 I hope that this information has given you a bit of reassurance in regards to my Privacy Policy and how I treat your Information. I very much so hope this allows you to join in on the giveaways and other fun stuff we have going on, as I do not want anyone missing out on the fun!!!!!
Thank you so much for being a part of this community, it is all of you that make this enjoyable for me and others. ~Erin Howard
The following two tabs change content below.
I'm a MOM first and foremost, a wife, a sister, a daughter and granddaughter.... Hoping to bless you with some kindness, inclusiveness, love, prayer and fun at OnceAMomAlwaysAMom.com visit often and stay in touch!
Latest posts by Erin Howard (see all)