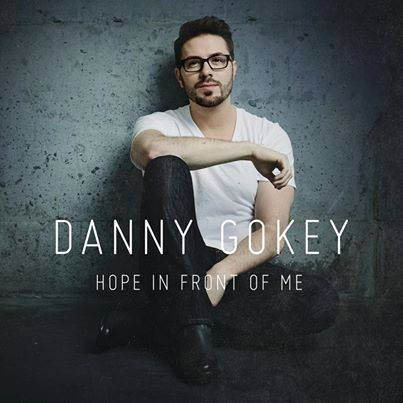 Danny Gokey
, an adult pop/contemporary/country/Christian genre artist rose to national fame in 2008/2009 as a finalist on
American Idol © season 8.
A former church music director from Milwaukee, Wisconsin released his debut album "MY BEST DAYS" with the single "My Best Days Are Ahead of Me" in March 2010. Danny has most recently released his latest and greatest album & popular single "HOPE IN FRONT OF ME" on June 23rd, 2014.
Listen Now to HOPE IN FRONT OF ME…
Danny was kind enough to grace us with an interview and let us gather some questions just for you, the readers of OnceAMomAlwaysAMom.com. Something you might not be aware of is Danny is known for his charitable work with his organization Sophia's Heart . This cause being near and dear to Danny's heart as it was originally conceptualized by his late wife Sophia. Sophia's Heart works to touch the heart of children and families who's lives have been impacted by sickness, disease, poverty, broken homes and broken dreams.
Get To Know Him, Checkout the Questions Danny Gokey Answered for us below…
What inspired you to try out for American Idol?
How has your faith contributed to your music?
What is your favorite Bible verse and Why?
Does your music carry a particular message that is important to you, or is it meant for pure pleasure?
What advice do you have for parents whose children want to get into the industry?
We want to THANK Danny Gokey for chatting with us, for being True to his music, God, his beliefs, a great cause and for providing us with uplifting music and entertainment for the whole family. God Bless from your fans at OnceAMomAlwaysAMom.com!
The following two tabs change content below.
I'm a MOM first and foremost, a wife, a sister, a daughter and granddaughter.... Hoping to bless you with some kindness, inclusiveness, love, prayer and fun at OnceAMomAlwaysAMom.com visit often and stay in touch!
Latest posts by Erin Howard (see all)