Kids sick a lot during their 1st year of school or Kindergarten?
School can be a place of wonder and fun to a young child, but it can also unfortunately harbor a wide variety of germs. That can mean your kids come home with colds, flus, and other infections that can spread to the entire family. A sniffling, sneezing kid is more prone to meltdowns, and sick days. Empower yourself to take care of your kids' health with these helpful tips.
Just Breathe
Encourage your children to play outdoors. Healthy kids typically get a fair amount of cardiovascular exercise through common forms of play. A child isn't intentionally exercising when he plays a game of chase or baseball, but it can be a big part of protecting kids' health. A lot of fresh air keeps kids feeling great.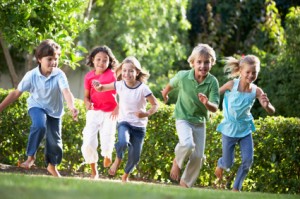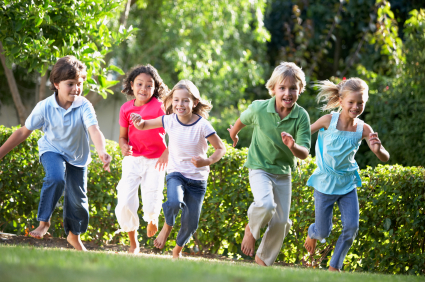 If You're Happy and You Know It, Clean Your Hands
Keep your kindergartener thriving by making hygiene fun. Although you may think that no healthy kids will wash their hands frequently, the truth is that this is one of the easiest, surefire ways to keep kids from getting sick. Many germs are often passed when children touch their faces with their hands. So how do you make something as routine as hand washing fun? Pick a liquid soap bottle with a child's favorite character on it, then refill it with store brand liquid soap. That way, you get the benefit of the fun, and it is affordable to maintain.
Stress to your child the importance of washing hands whenever coming across anyone who is sick or after shaking hands with people. It's also important after each bathroom visit. Also instruct them on the proper way to wash. They should scrub for 20 seconds, so encourage them to sing their A B C's while they wash.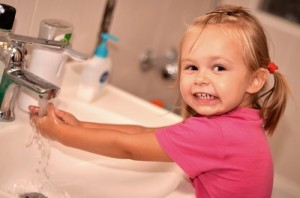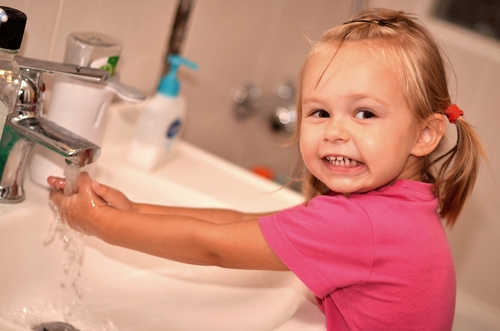 Face Off
There are going to be those times when a child cannot immediately wash their hands after encountering germs or a sick person, tell them not to touch their face. Make it a general rule that the face is a hands-off zone, especially during school. Germs can spread when even healthy kids touch their nose, mouth, and eyes. Good luck on this one! I like to carry a small pack of sanitizing wipes in my purse and the car for these moments.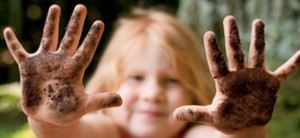 An Apple A Day
So much of a kid's health often comes down to what they eat. Make sure to feed your child a balanced diet that is rich in fruits and vegetables. There's always a little room for splurging, every kid has to enjoy candy and desserts from time to time, but most calories should not be empty. If you have a picky eater and worry about his/her nutrition, supplement with a chewable vitamin. Just make sure to always store them out of reach of children and only give your healthy kids the recommended daily dose.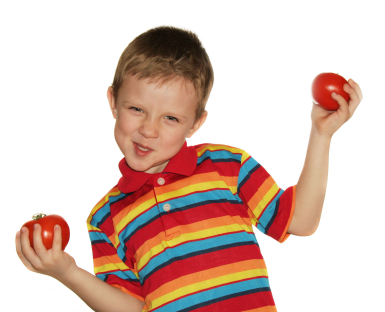 What things do you do to prevent your kids from getting sick at school?
The following two tabs change content below.
I'm a MOM first and foremost, a wife, a sister, a daughter and granddaughter.... Hoping to bless you with some kindness, inclusiveness, love, prayer and fun at OnceAMomAlwaysAMom.com visit often and stay in touch!
Latest posts by Erin Howard (see all)