I've been on the hunt for great recipes lately.  Most of my recipes have to meet my criteria of 1. They're healthy 2. It's something my kids (and my picky husband) will eat, and 3. They are easy to make.  I also try to find simple recipes, without a million ingredients, so you don't have to spend a fortune at the grocery store.  I think that when you keep food simple, the flavors often speak for themselves.
It's hard getting kids, and even grown-ups too, to eat their veggies.  So I try to find recipes that incorporate vegetables in sneaky ways.  And what better way to ween your kids onto veggies then by mixing them with cheese?
Simple things to start out with is a box of organic mac n' cheese (I like Annie's) and add diced broccoli.  So there's no more "one more piece of broccoli and you can leave the table."  I cut it so it's the same size as the noodles and mix them all together (so they don't have a choice to eat it or not).  It's a nice twist on a not so healthy snack, and it makes you feel better about finishing what's on their plate!
As far as real recipes go, I found a pretty healthy kid friendly one for super easy spinach and cheese empanadas, courtesy of one of my girlfriends.  They are a great snack or side dish (and aren't that bad for you either).
SPINACH AND CHEESE EMPANADAS: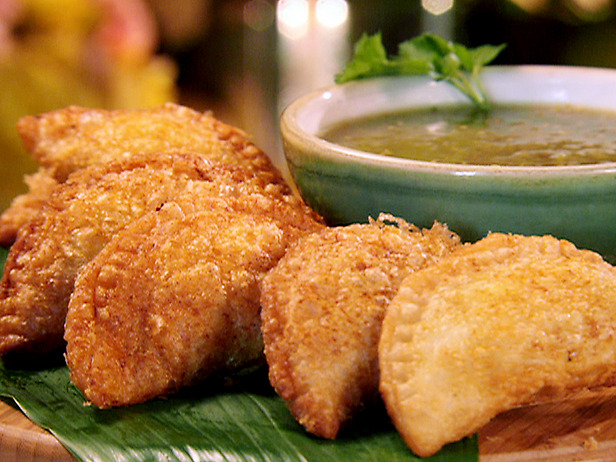 INGREDIENTS:
*La Saltena Empanada dough for baking, found in latin specialty markets
1 tbsp butter
2 tbsp olive oil
4 cloves garlic, minced
1 tsp chili powder
5-8 oz fresh spinach, stems removed, washed and chopped
1 cup ricotta cheese
8 oz whole milk mozzerella, shredded or crumbled
2 tbsp parmesan cheese, grated
1. Heat the butter and olive oil in a sauté pan over medium-high heat until melted. Add the minced garlic and chile powder and sauté until the garlic becomes fragrant. Add the spinach and sauté until all the greens are wilted. Remove from heat.
2. Stir the ricotta cheese, mozzarella cheese, Parmesan cheese, and cooked spinach together. Season with salt and pepper to taste.
3. Preheat the oven to 375°F. Place 1-2 tbsp of filling in the center of each dough circle (depending on the size of the empanadas you are making). Fold over and press edges firmly to seal. Rope pinch the edges tightly. In this case, a good tight seal will also prevent oozing of cheese during the baking process. Place empanadas on cookie sheet and bake until golden brown, 20-25 minutes. Makes 12 large or 24 small empanadas.
What tricks have you learned to get your kids the veggies they need?
The following two tabs change content below.
I'm a MOM first and foremost, a wife, a sister, a daughter and granddaughter.... Hoping to bless you with some kindness, inclusiveness, love, prayer and fun at OnceAMomAlwaysAMom.com visit often and stay in touch!
Latest posts by Erin Howard (see all)