So today I wanted to share a diamond in the rough my husband and I found. When we were looking for some stock graphic design illustration photo's for my OnceAMomAlwaysAMom.com blog we were struggling finding something that depicted my family well. I was also finding that not only was it hard to find the right characters to match our family, but even harder to find a quality illustration that I really liked.
After searching through a handful of the main image sites and I do mean searching we came across this portfolio on iStockphoto and was amazed by the quality and detail put into the illustrations. There are hundreds of files to choose from, though we were still not finding a good match for our family so my husband took a chance and contacted the designer directly Lauren Burke from HeyHeyDesigns.com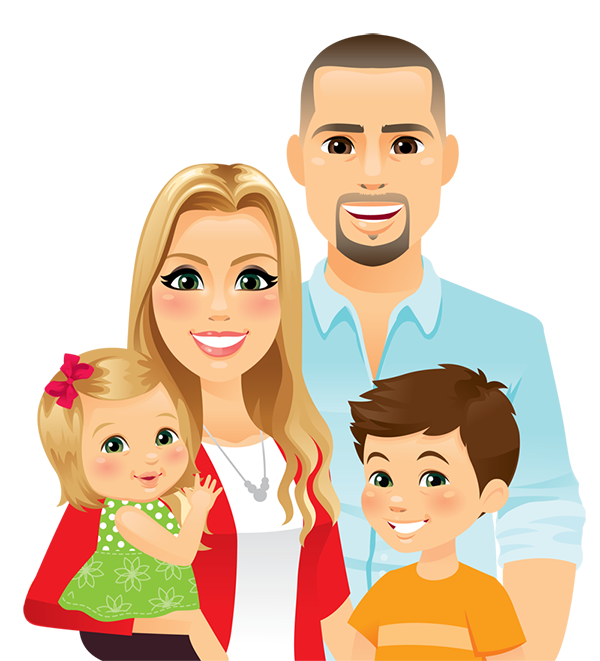 Lauren was absolutely wonderful; she helped us keep within our budget by editing an already made and for sale iStockphoto file, though was always willing to do a custom design for us. Her communication was excellent and despite her heavy workload she was SUPER FAST in correspondence, and project completion.  My husband runs a worldwide Internet Marketing firm and told me out of the hundreds of designers he has dealt with over the last 10 years; Lauren was one of the best and easiest to work with.
The attention to detail from hair and eye color, to clothes just shocked us as we are definitely rookies in the Graphic Design Illustration dept. So to say the least we definitely recommend Lauren Burke and
HeyHey Designs
for your new mom blog or business class website or project….Tell her Erin from
Once A Mom Always A Mom
sent ya!
The following two tabs change content below.
I'm a MOM first and foremost, a wife, a sister, a daughter and granddaughter.... Hoping to bless you with some kindness, inclusiveness, love, prayer and fun at OnceAMomAlwaysAMom.com visit often and stay in touch!
Latest posts by Erin Howard (see all)