I participated in an Influencer Activation on behalf of Influence Central for LISTERINE. I received samples for this review and a promotional item to thank me for participating.
Wow, I can't believe the kids are back in school. It always seems to happen so fast. Now it's back to all of the school routines like homework, bed time, early mornings, etc.  I know it is very important to instill good habits into your kids at an early age, so we strive in our household to make sure our children are grabbing for fresh organic fruits and veggie snacks rather than the typical junk food. We know the importance of a healthy diet and healthy teeth. That is why I was so excited to work with LISTERINE to help promote "Heroic Habits" and healthy dental and oral hygiene. Listerine recently sent me some wonderful products to sample and review.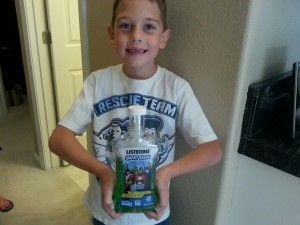 I love the phrase "Heroic Habits" that LISTERINE is using. Now my family and I ask each other daily "What heroic habit did you do today?" LISTERINE has a lot of fun products for the kids to use, one of them being the LISTERINE SMART RINSE anticavity fluoride rinse. First of all it has a great picture on the front for the kids to enjoy. Ours had a picture of the Avengers. My seven year old was a happy camper. This rinse helps prevent cavities and removes particles that brushing may miss. It is alcohol free so it doesn't burn or dry out their mouth. Another product my son is really excited about is  the LISTERINE ULTRACLEAN ACCESS Flosser. I think he liked it so much because he thought of it as his super hero powerhouse tool. I love the imagination of a child, don't you? The Ultraclean Access Flosser has a super long ergonomic handle and non-slip grip to get to those hard to reach areas. I also found it to be very kid friendly.
If you would like to learn more about the Healthy Habit Heroes video series w/Listerine checkout their YouTube Channel Here: http://bit.ly/1ryY7Jr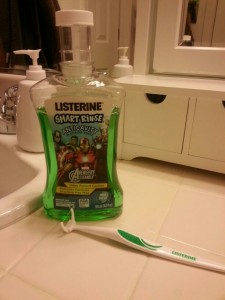 My hubby and I are just trying out the LISTERINE HEALTHY WHITE mouth rinse. It is very gentle and does not burn your mouth. Healthy White mouth rinse is Peroxide- free, removes and prevents tough stains, restores enamel, safely whitens teeth, whitens without irritation, kills bad breath, prevents cavities and helps with tooth decay.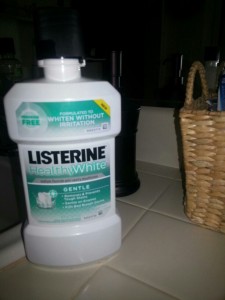 So, along with so many good Heroic habits like eating your veggies, getting a good night's rest and oral hygiene, let LISTERINE help you get started.  Find out where LISTERINE products are available near you: Click Here Now
What are some of your Heroic Habits? What daily Heroic habits are you instilling in your children?
The following two tabs change content below.
I'm a MOM first and foremost, a wife, a sister, a daughter and granddaughter.... Hoping to bless you with some kindness, inclusiveness, love, prayer and fun at OnceAMomAlwaysAMom.com visit often and stay in touch!
Latest posts by Erin Howard (see all)