I participated in an Influencer Activation on behalf of Influence Central for LISTERINE. I received samples for this review and a promotional item to thank me for participating.
What heroic habit did you do today? That is the newest saying in our household. Now that we are all back to a somewhat regular routine, it is easier to remember all of the things we want to do to stay healthy. My son is so funny, he finally found a mouth rinse that he loves and doesn't fight me on; it's called LISTERINE SMART RINSE anticavity fluoride rinse. It is so nice to find a product that makes it so easy for you as a parent. This rinse is alcohol free so it doesn't burn or dry out their mouth. It also helps prevent cavities and removes particles that brushing may miss. My son was so happy that we didn't need the timer anymore for his mouthwash, because he actually enjoys using it, Hallelujah!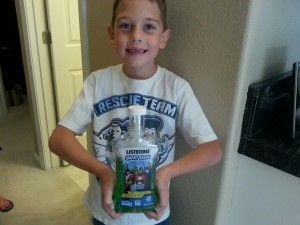 So my husband HATES to floss (Shhhh it's a secret). I made him; I mean asked him to try the LISTERINE ULTRACLEAN ACCESS Flosser. It's a miracle, he absolutely loves it. He honestly flosses two times a day. I asked him why it took this device to get him into the healthy habit. He said it was so easy to use and he didn't have to reach his fingers all the way into his throat to get his back teeth. My husband also liked the LISTERIN GENTLE GUM CARE DENTAL FLOSS, he said is was actually gentle and had a refreshing Minty flavor. All I can say is thank you LISTERINE! The LISTERINE ULTRACLEAN ACCESS Flosser has a super long ergonomic handle and non-slip grip to get to those hard to reach areas.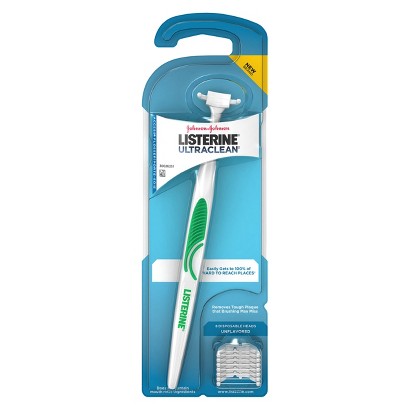 Along with being the mother bear and making sure my family eats right, exercising and behaving; I try to instill my own healthy habits as well. My favorite product is the LISTERINE POCKETPAKS. I love them because they are quick. If I had a fantastic lunch that day and ran out of the house without brushing, I can just stick one in my mouth as I drive. As a busy mom I can appreciate the time these POCKETPAKS save me. Along with saving time it also kills 99 percent of bad breath. Woohoo for LISTERINE!
So, what LISTERINE products will you try? Why not try them all. It sure instilled some heroic habits for this mama bear and her family. Thanks LISTERINE for making such great products.
Connect and Stay Up-To-Date with LISTERINE today!
LISTERINE Website:  http://www.listerine.com/
YouTube:  http://bit.ly/1ryY7Jr
Where You Can Purchase LISTERINE:   http://www.listerine.com/shop-now
The following two tabs change content below.
I'm a MOM first and foremost, a wife, a sister, a daughter and granddaughter.... Hoping to bless you with some kindness, inclusiveness, love, prayer and fun at OnceAMomAlwaysAMom.com visit often and stay in touch!
Latest posts by Erin Howard (see all)