So this weeks Part 1 giveaway was thought up over a fun debate with my husband. The Once A Mom Always A Mom Facebook Page is just hitting 70,000 friends (Likes). I told my husband it will be at 100,000 new friends on Facebook by end of January. Now remember my husband has worked in the Internet Marketing Industry for just about 10 years, he said: " It's not going to happen."  So I told him not to underestimate the power of MOMS, so now you see where this is stemming from, HA!.  A simple Loving debate with my husband. Not to mention, I always love finding a reason to give away free stuff. So Please Help me Grow Our Friends and following on Facebook by sharing the Once A Mom Always A Mom page with other friends, family, and Moms.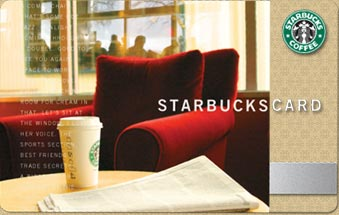 You can enter the Free Starbucks Card Giveaway below, it's Easy to Enter and Free…Enter to Win , Now thru Wednesday Dec. 18th at 7pm PST. Must be at least 18 yrs old and within the United States. GOOD LUCK & Have Fun! Please Share With A Friend!
a Rafflecopter giveaway
Your Privacy is always protected here, I NEVER sell, share, or giveaway your information you can read more at the lengths I take to protect all of you here: http://bit.ly/1hREVCk
Good Luck!
The following two tabs change content below.
I'm a MOM first and foremost, a wife, a sister, a daughter and granddaughter.... Hoping to bless you with some kindness, inclusiveness, love, prayer and fun at OnceAMomAlwaysAMom.com visit often and stay in touch!
Latest posts by Erin Howard (see all)