Hello and Welcome to our first ever GIVEAWAY of many to come.  Do you love the outdoors? Do you hike, hunt, kayak, climb, camp, snowshoe, snowmobile, canoe, boat, etc?  The SPOT Personal Tracker is the perfect accessory to ensure you and the people around you are safe as it works where cell phones don't!
We will be giving away by random online drawing a New SPOT Personal Tracker  (approximate retail value or "ARV": $100) (Does require a yearly subscription) Our family has experience with the SPOT Personal Tracker and WE Love them as it lets the user and the people that care at home feel secure knowing if something urgent comes up there's a way to get help. (enter below)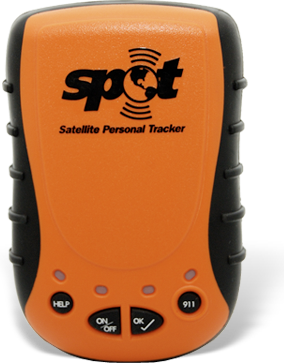 Enter Below – This Giveaway will run Until April 9th, 2013 at 12pm (PST) Good Luck & remember the more entries you have the better chances of winning!
(for more info on the SPOT Click Here)
Congratulations to Kim P. Winner of the SPOT Personal Tracker and thanks to all who entered!
The following two tabs change content below.
I'm a MOM first and foremost, a wife, a sister, a daughter and granddaughter.... Hoping to bless you with some kindness, inclusiveness, love, prayer and fun at OnceAMomAlwaysAMom.com visit often and stay in touch!
Latest posts by Erin Howard (see all)